THRIVE HD takes the top quality experience of the legendary THRIVE range to the next level, with High Definition glass, crystal-clear strength, and uncompromised strength to offer a shooting experience like no other. The same bulletproof features and best value for money are now enhanced for more challenging conditions.
The HD glass etched reticles are available across the range and allow for high light transmission, ensuring optimal accuracy and visibility even in low light conditions. Choose from the PHR II or R3 models for the level of magnification that suits you best. All of this comes with the same robust lens coating and neoprene cover, so your riflescope withstands backcountry hunting at dawn or dusk.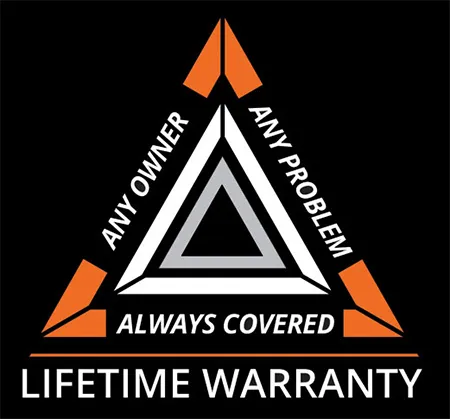 ZEROTECH TRIPLE A LIFETIME WARRANTY
ZeroTech products are covered for life, any owner, any problem, always covered.
 SPECIFICATIONS
Focal Plane
Second (SFP)
Reticle calibrated magnification power (SFP only)
18x
Magnification Range
3-18x
Objective Lens Diameter
56mm
Main Tube Diameter
30mm
Zero Stop
No
Turret Index Value
0.25MOA
Internal Elevation Adjustment
90MOA
Internal Windage Adjustment
90MOA
Parallax Adjustment Range
10 Metres – Infinity
Eye Relief
91-100mm
Field Of View @100 Meters
Low: 11.1m; High: 1.9m
Objective Outer Diameter
63.5mm
Ocular Outer Diameter
43.5mm
Weight
862g (1.9lbs)
Exit Pupil Diameter
Low: 9.5mm; High: 3.1mm
Available Reticles
PHRII Illuminated
Illumination
Yes
Light Transmission
92%
Reticle Manual
Download
PDF
Product Manual
Download
PDF