TRACE ADVANCED 3-18x50mm LR Hunter MRAD
FEATURES AND INFO
ZeroTech Optics is pleased to announce our new TRACE ADVANCED riflescope, born from the success of the globally popular 4.5-27x50mm, the Trace ADV 3-18×50 FFP illuminated Long Range Hunter (LRH) was designed with long range hunters and shooters in mind. Each feature is specifically designed to meet and exceed the expectations of demanding shooters to give them the ability to put rounds on target with speed, and most importantly, precision.
HOVER ON THE PHOTO FOR MORE INFORMATION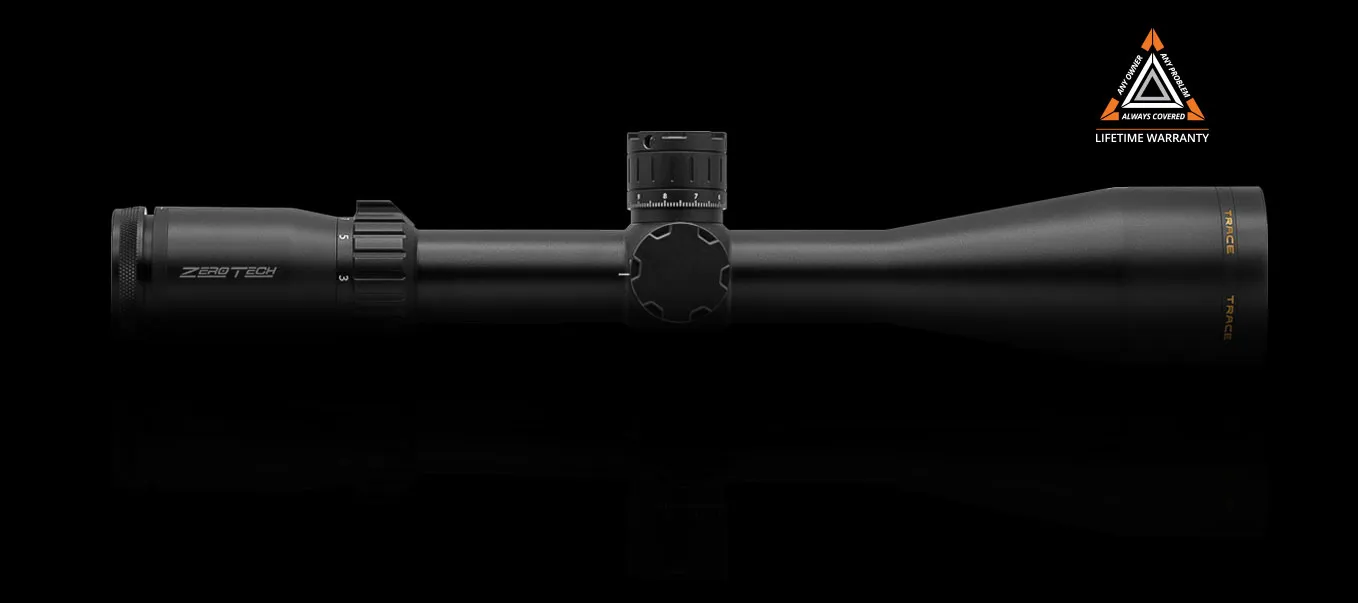 ELEVATION TURRET
PTS - Precision Turret System; elevation turret features precise, repeatable and audible 0.1 MIL clicks. Elevation Zero Stop feature for easy return to zero.
ZEROTECH LIFETIME WARRANTY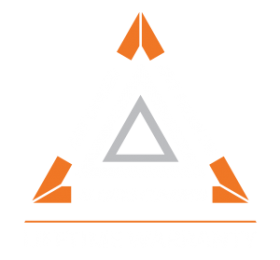 This is our promise to ZeroTech customers, no matter what the problem is we will cover your riflescope for a lifetime.
FULLY MULTI-COATED TECHNOLOGY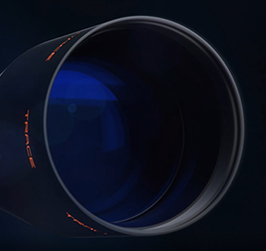 ZEROTECH'S Fully Multi-Coated (FMC) optical system applies multiple layers of anti-reflective compounds to every air to glass surface to provide extremely high light transmission with bright, clear images even in low light.
MAIN BODY TUBE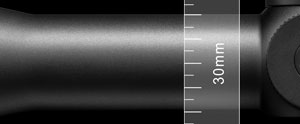 The 30mm, one-piece tube is O-ring sealed and purged with Argon gas, making it completely waterproof and fogproof.
MAGNIFICATION RING
First Focal Plane (FFP) reticle allowing for accurate elevation and windage holds at any magnification power
3-18 power magnification
Target range estimation can be achieved at any magnification power.
LR HUNTER RETICLE
Precision – Simplicity – Speed. The LR Hunter has been developed for shooters and hunters who are looking for a 'do it all' reticle. The combination of First Focal Plane (FFP) and adjustable illumination enables the LR Hunter to mimic traditional reticles on low magnification. Whilst at higher powers, a level of precision is on offer to help you connect with the farthest targets. The LR Hunter is a true hybrid.
FAST FOCUS DIOPTER
Quickly and easily adjust the diopter setting to your eye for a sharp, crisp reticle.
CAPPED WINDAGE TURRET
Capped windage turret ensures windage setting is not disturbed unintentionally. Reliable, repeatable and precise 0.1 MIL clicks provide complete confidence in windage adjustments.