1-6X24mm Vengeance SFP RAR MOA
FEATURES AND INFO
VENGEANCE optics are engineered, tested and priced to deliver you the absolute best value for money without short-changing you on features.
HOVER ON THE PHOTO FOR MORE INFORMATION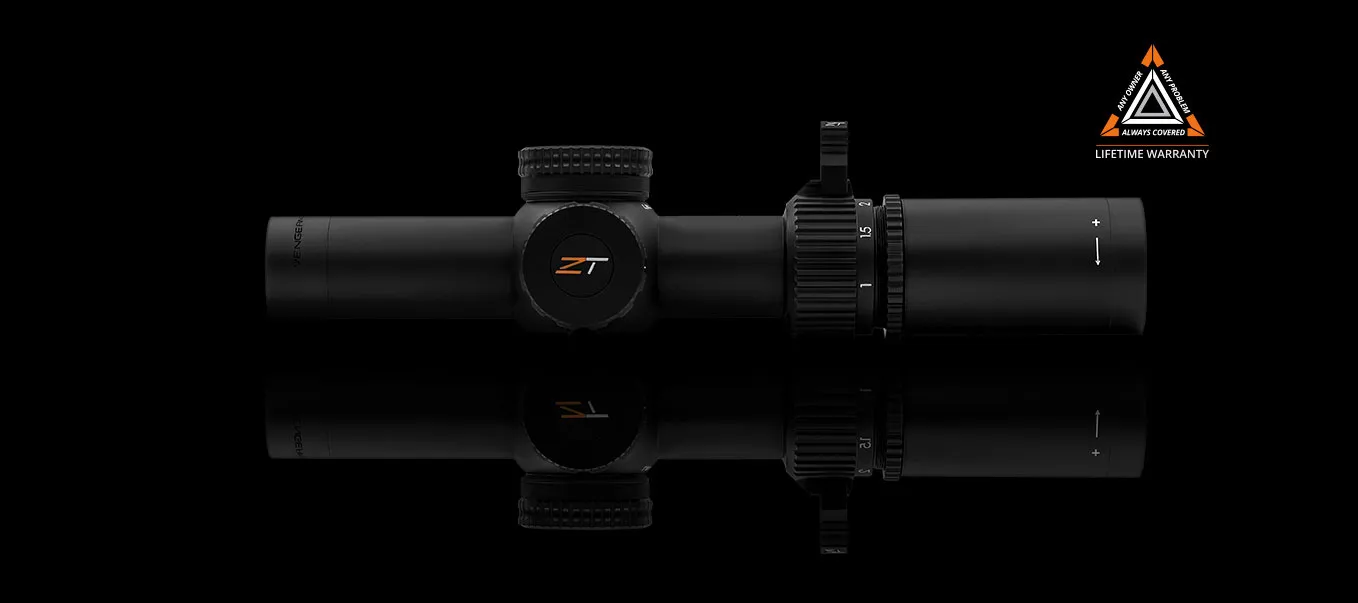 WINDAGE AND ELEVATION ADJUSTMENT TURRETS
Low profile, capped elevation and windage turrets offer precise, repeatable and audible 0.5 MOA clicks. Easy to reset to zero with the use of an Allen key, making zeroing or field adjustments quick and easy.
ZEROTECH LIFETIME WARRANTY
This is our promise to ZeroTech customers, no matter what the problem is we will cover your riflescope for a lifetime.
FULLY MULTI-COATED TECHNOLOGY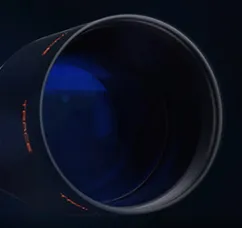 ZEROTECH's Fully Multi-Coated (FMC) optical system applies multiple layers of anti-reflective compounds to every air to glass surface to provide extremely high light transmission with bright, clear images even in low light.
MAIN BODY TUBE
The 30mm one-piece tube is O-ring sealed and purged with Argon gas, making it completely waterproof and fogproof.
MAGNIFICATION RING
Large, easy-to-read numbers for quick identification of magnification setting.
RAR RETICLE RAR Illuminated reticle allows for rapid target acquisition and speed shooting, yet enables precision shots when required. The heavy outer bars taper to sharp and precise points, leading the shooters eye naturally to the centre of the reticle. Incorporation of a segmented ¾ illuminated circle and centre dot make speed shooting a breeze. Integrated 2 MOA hash marks and numbered 4 MOA elevation intervals give shooters the ability to account for wind and bullet drop.
LOCKING DIOPTRE
Securely and easily lock in your dioptre so you don't have to worry about bumps and scuffs disturbing your setting.
Quickly and easily adjust the dioptre setting to your eye for a sharp, crisp reticle.
MAGNIFICATION THROW LEVER